Information For Buyers
Based on the most 'Frequently Asked Questions' and to make life easy for you, we have collated all the information you might need in one place below. Just click on the relevant box or alternatively use the menu in the header. Please visit our Auction Diary to find out the next suitable date to visit us and our catalogues are viewable on our Auction Pages prior to each auction. If you sign up to our Mailing List, you'll be notified when the latest catalogue goes live on our Live Auctions page.
About Us
If you are interested in learning more about JS Fine Art, please visit our About Us page.
Auction Diary
Our Auction Diary is our current scheduled calendar for 2019 and whilst very occasionally subject to change if you sign up to our Mailing List you will be notified well ahead of time.
Buyer's information Pack
Before you attend one of our Auctions, please download our Buyer's Information Pack which contains all the information you need to know.
Postage and Packing
Before you attend one of our Auctions, please read the information regarding Postage & Packing within our Buyer's Information Pack. We are really experienced at it, but you need to know in advance what we can and cannot send and/ or insure etc. and make yourself aware of the costs involved. We are not eBay or Amazon, we are an independent auction house and obviously some things are not simple to transport.
Directions to JS Fine Art
Catalogue Alerts
To make sure you are notified when our auction catalogues are live, please click anywhere in this box to be taken to our Mailing List Page, where you can sign up.
First Time at an Auction?
If it is your first time at an auction, please be assured it is great fun and very easy to navigate. Just ask one of our staff for help when you arrive and we'll get you started. Our Catalogues are available on our Auctions Page well before each auction and our Buyer's Information Pack tells you what you need to know and includes directions as well.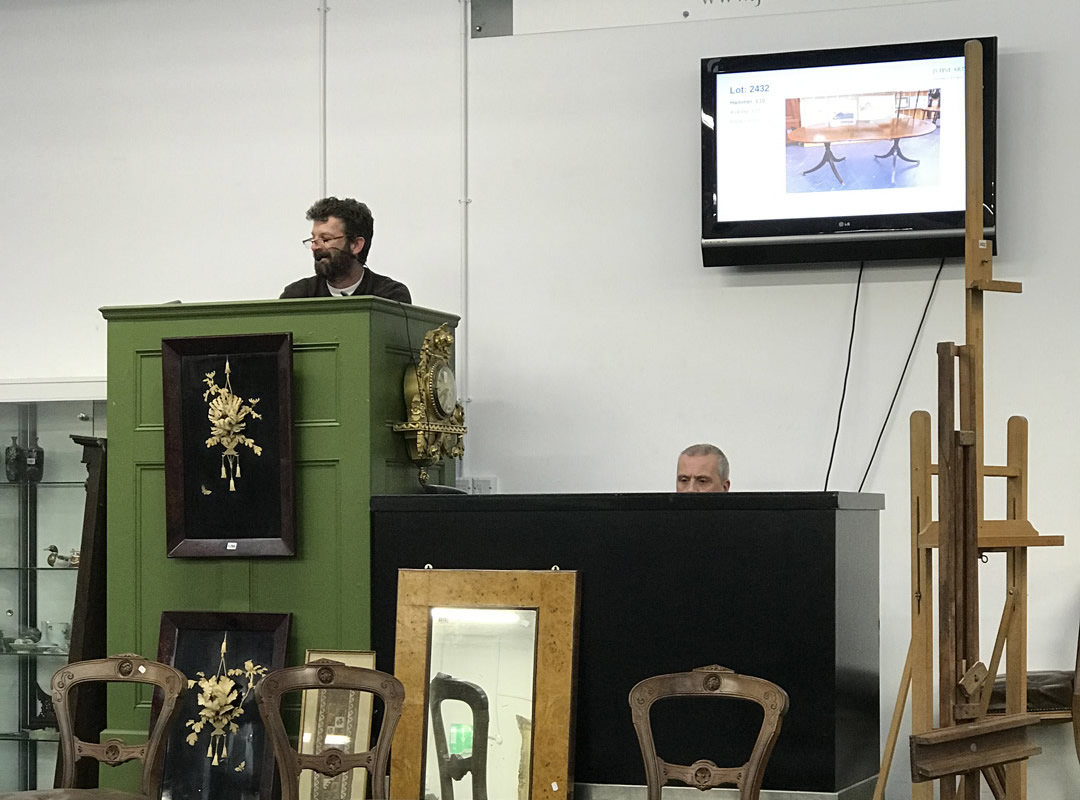 The-Saleroom.com
Most of our auctions are now broadcasted live on
The Saleroom
. If you click on the
Current Auctions
tab in the menu, you will be taken to our area on their platform. There is an Add To Calendar link on the right hand side of each forthcoming auction so you can make sure not to miss it and by registering as a bidder, you can place your bids online.
Before attending an auction, please click on the icon above and download this information fact sheet which contains our conditions, advice on delivery & packing and directions on how to find Cotefield Auction Rooms.
We're here to help. Just send us a quick message using the form below and we will be in touch.